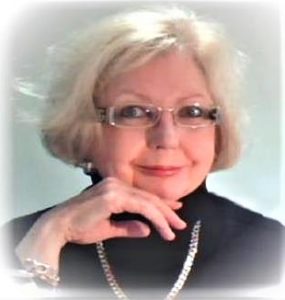 I was born in Hopetoun Victoria Australia.   As a youngster I loved colour and rugged design, of the Australian landscape my family had farmed for generations.
I graduated from La Trobe University in 1969 with a Graduate Diploma of Teaching and began painting in 1980.
Acrylics, oils, pencils and pastels are my favored mediums and I enjoy the immediacy and subtly of pencil work and is passionate about my drawing.  My paintings which have been exhibited overseas, in Paris, reflect my love of colour and the effects of Australia's stunning light on its textured, rugged landscape.
My realist art has been enormously influenced by the work of world acclaimed       Canadian artist and friend, Robert Bateman, whose work I came in contact with in 1991 and again in 1996 during trips to Canada. Another influence has been Richard Stone, the Queen's portraitist, who I met some years ago and to whom I sold two paintings. Influencers for my décor and contemporary art work have from our inspiring Australian artist Brett Whitley, American surrealist Michael Page, English abstract artist Keith K Hopewell, American painter Franz Kline, and Peruvian artist Juan Carlos Zeballos Moscairo known for his bold and vivid abstract paintings.
I have owned and directed two Melbourne Toorak and Berwick Art Galleries where I had the privilege of promoting the work of many of current Australia's major artists. Whilst in the Galleries I ran of Australia's major wildlife, landscape, floral and equine art exhibitions.  I have been a member of The Australian Guild of Realist Artists, the Victorian Artists Society, a past member of WASA, The Pastel Society of Victoria and The Contemporary Art Society of Victoria.
I have been for 37 years a respected and sought-after art teacher, demonstrator and art show judge.  My paintings have featured in several magazines and in private, corporate and government collections both here in Australia and overseas. [England, France, Canada, USA, South Africa and Zimbabwe.]
In between times, I am an author of 4 novels, a corporate wife, mum to three grown children, step mum to two young men, and Grand to six beautiful grandchildren.
How good is Life?