---
Hi Everyone,
Thank you for visiting my webpage. I appreciate your interest in my paintings and sculptures.
A GLIMPSE INTO PAINTING GRANDCHILDREN'S PORTRAITS.
I have painted all my six beautiful grandchildren as either small children or babies.
Each time I have tried to make their portrait a personal narrative of the child, their personality, their particular characteristics and in a setting that tells something unique about that child.
Each child has received their Grand Kerry Anne's portrait of them to cherish for all the years to come, long after I have passed on. 
This is my way of reminding each and every one of them that Grand is always by their side and that she loves them to the moon and back. 
This gift is to be passed on to their children, and so on, making it a family heirloom way into the future. 
These portraits are tiny 'footprints in the sand' of theirs and my life.
A pastel portrait of my beautiful granddaughter 3 yr old Molly on the sunlit back veranda.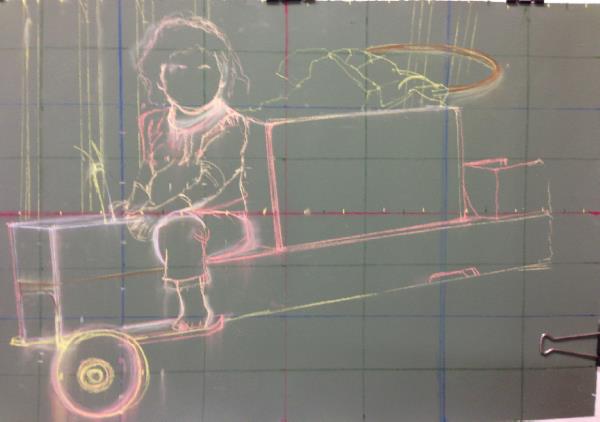 Stage1:  Graphing out the commercial wet and dry sandpaper and accurately completing the initial sketching with pastel pencil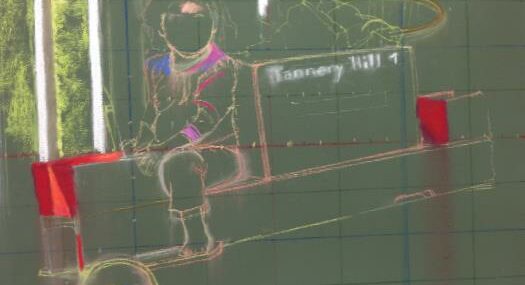 Stage 2:  Beginning to block in the colour and tones accurately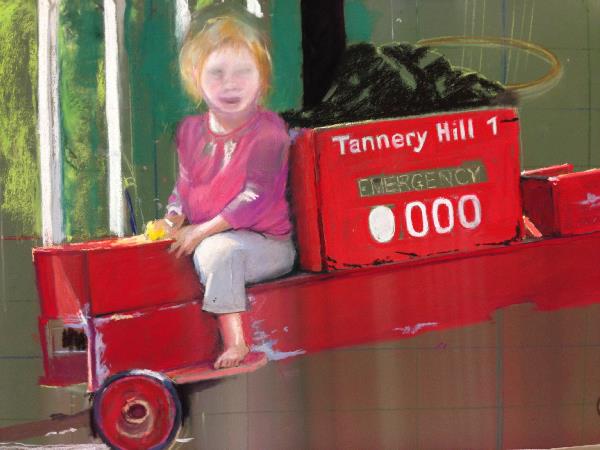 Stage 3:   Continuing to block in major colours and tone adding the beginnings of some detail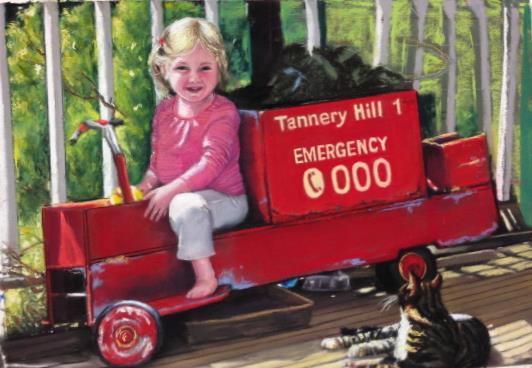 Stage 4:  Building up the details and hitting the lights with soft pastels and refining some areas with pastel pencils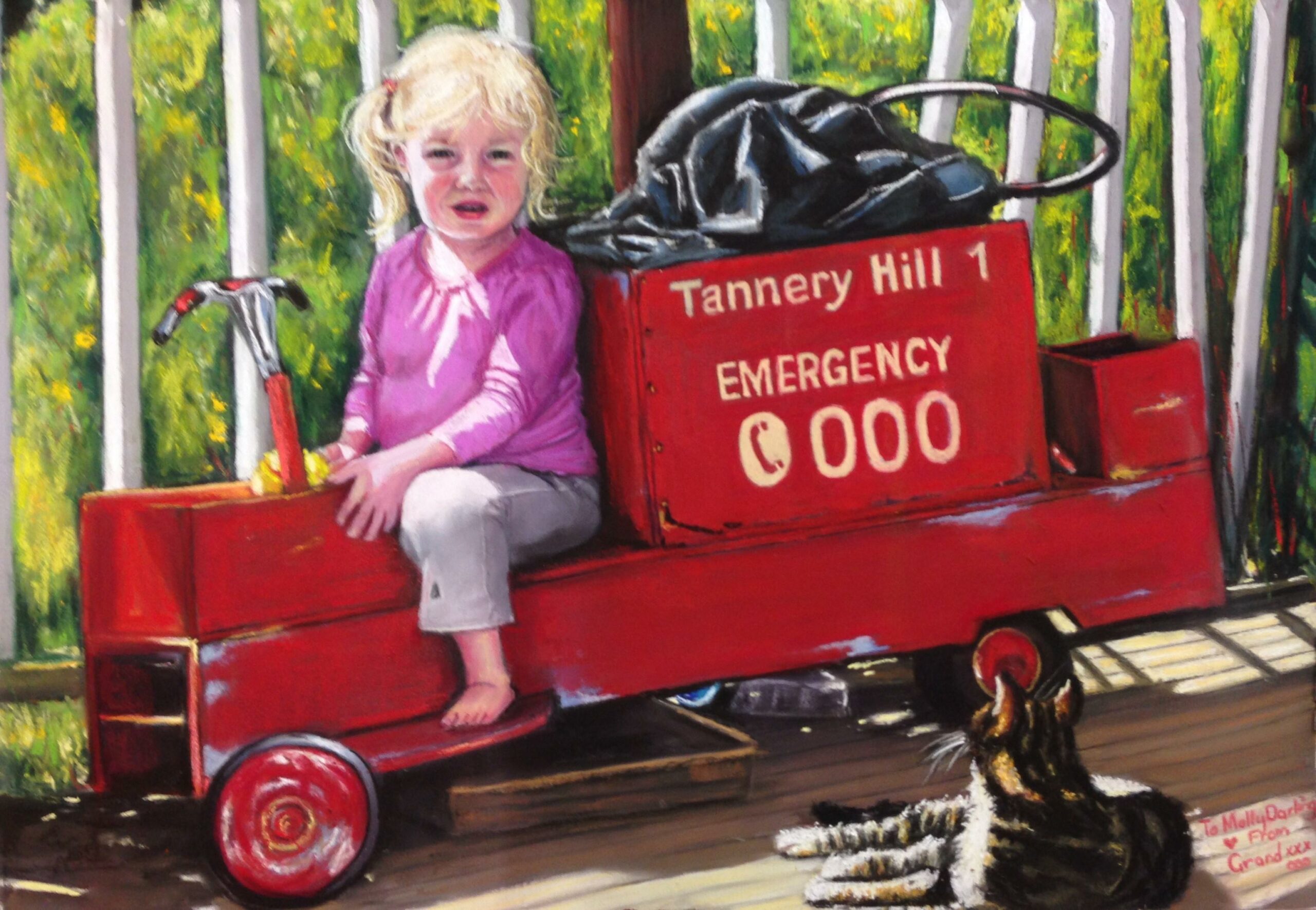 Stage 5:   Finally, emphasizing the highlights and the darks within the painting…………… and of course signing it with love.
  '