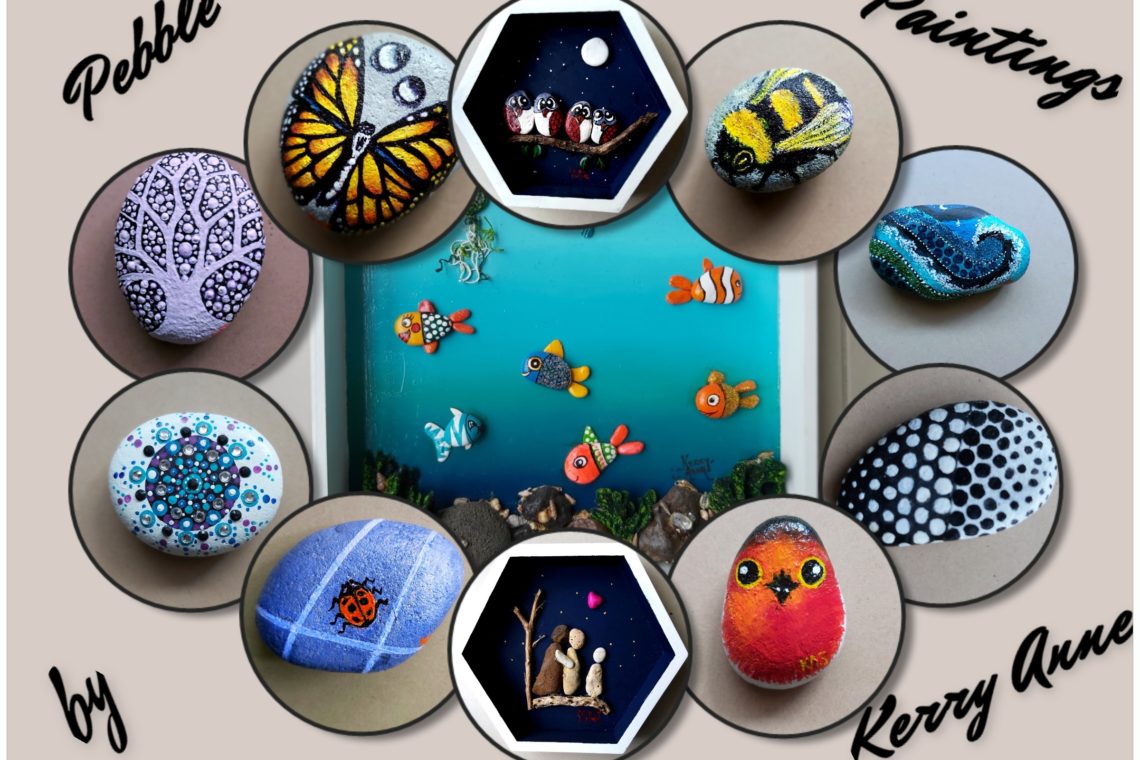 'Dancing with the Fishes'  
28.5cms x 32.5cms.
Acrylic painted.  Hand-sourced beach pebbles, plus sea sponges, and shells,
 In white shadow box. Great for kids' room/gift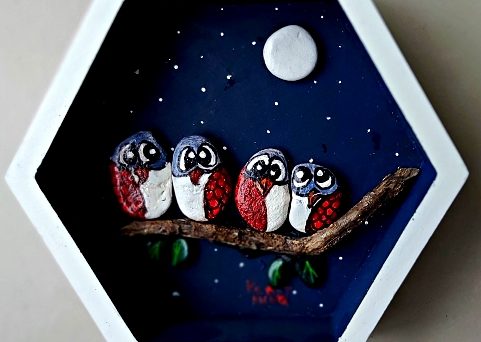 'Wise Times Four'

  
12cm x 13.5cms
Hand-painted acrylic beach pebbles

and driftwood, in a white wood shadowbox.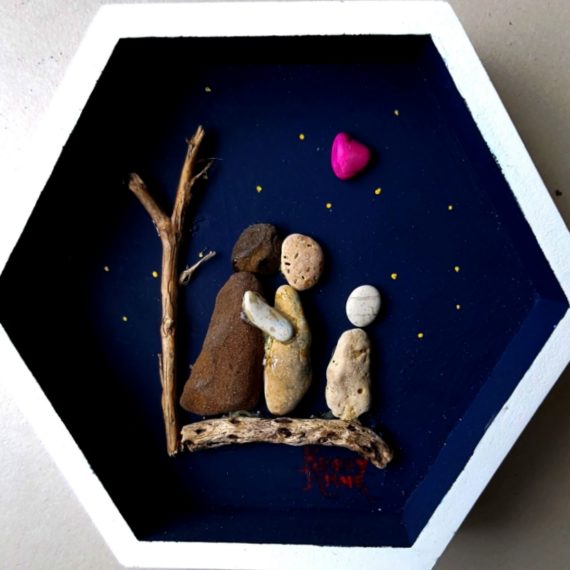 'Family Love'   
12cm x 13.5cms
Acrylic painted, hand-sourced beach pebbles and driftwood.
In hexagon white timber shadow box. 

'Spirit of Life'   
9cm x 5.5 cms
Hand-painted in acrylics in mandala style.
Locally sourced beach pebble.

 
Fabulous decor gift for housewarming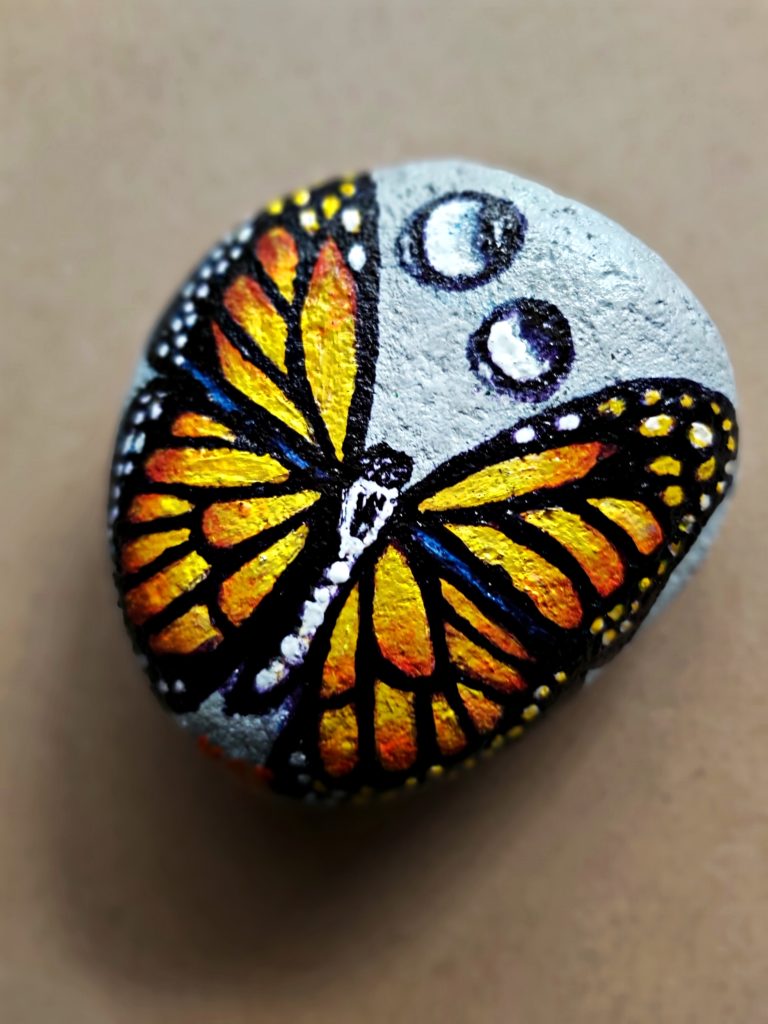 'Butterfly Waltz'  
9.5cm x 8cm
Happy Wanderer Butterfly with Two Dew Drop
Hand-painted with acrylics
Great gift for house warming or birthday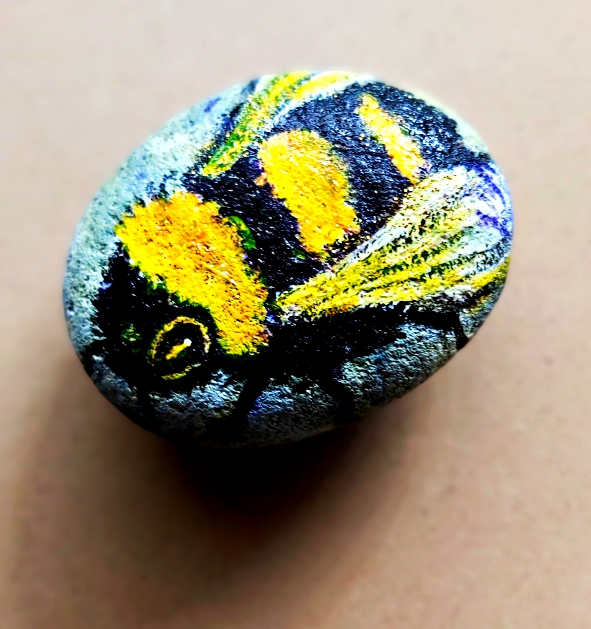 'Mr Bumble'
7.5cms x 5.5cms.
Hand-sourced beach rock painted with acrylic paint & gold sparkles. 
Thoughtful/different gift for a beekeeper, or nature lover. 
Great paperweight for an eco executive. 

 
SOLD to Canada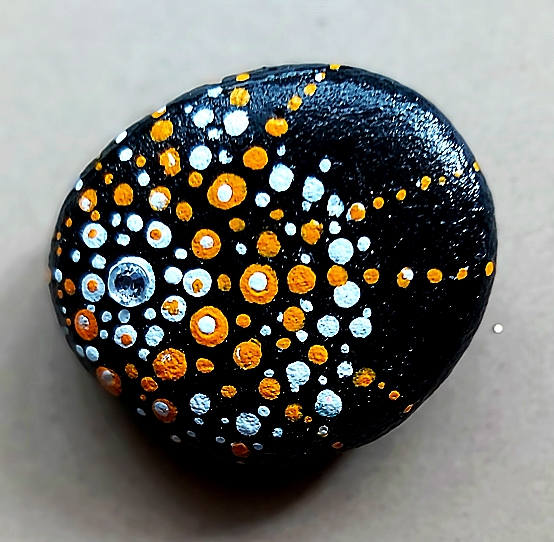 'Another World'

 
6.5cms x 5.5cms
Hand-sourced local beach pebbles, 
mandala style with rhinestones painted with acrylics
Amazing gift for someone who has everything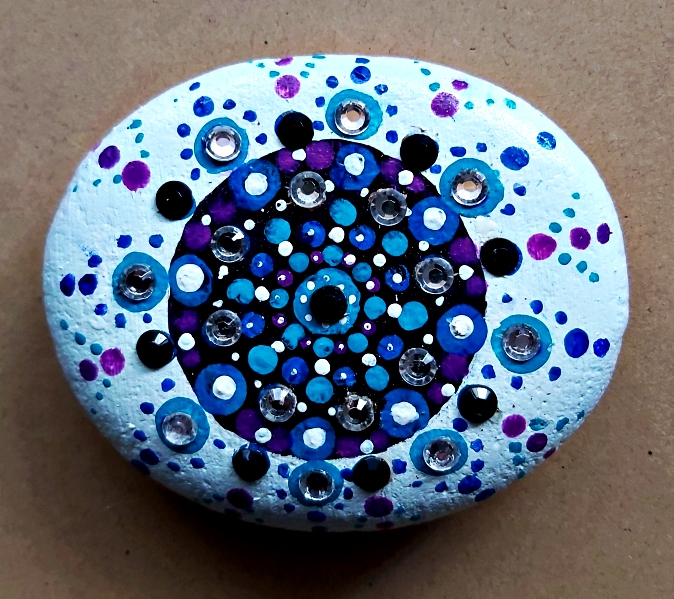 'It's Magic.'
9.5cm x 8.5cms
Hand Painted,  Acrylic on Hand Sourced Local Beach Rock
 

Mandela Style with Rhinestones
Great Mother's Day / Birthday Gift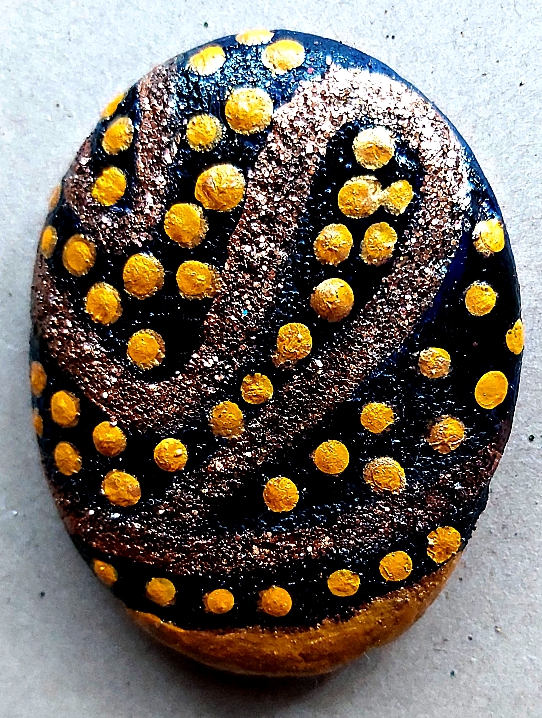 'Show Me the Way to Come Home ' 
6.5 x 5cms
 Hand-painted, beach-sourced rock.
Painted with acrylic paint and sparkles.
Insightful gift for overseas students, global wander or grey nomads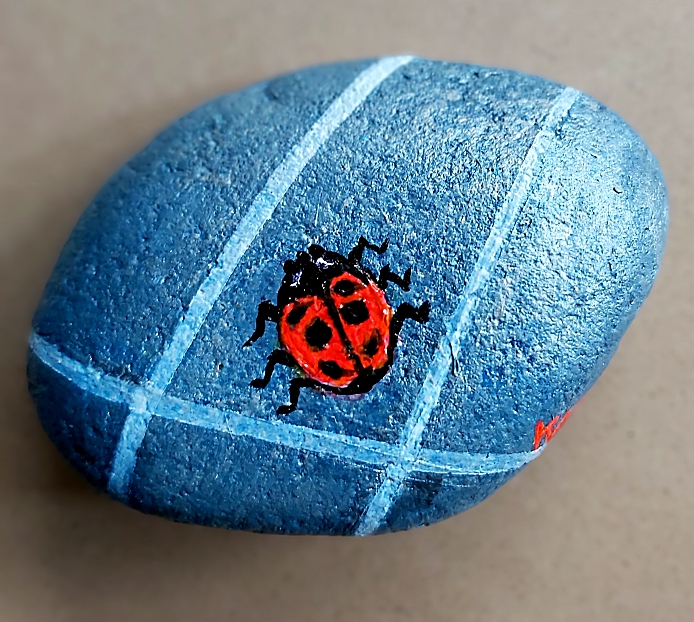 'Lady Bird, Lady Bird, Fly Away.' 
9 cm x 7 cms
Hand-sourced beach rock painted in acrylics.
Stunning birthday, friendship, and housewarming gift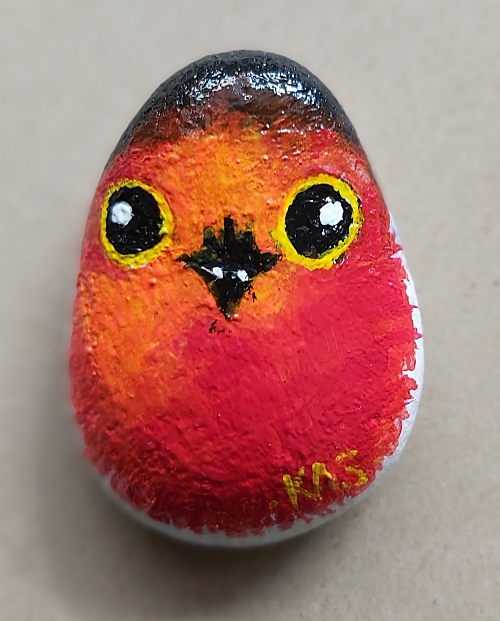 'A Red, Red Robin.' 
6cm x 4cms
A hand-sourced local beach pebble.
Designed and hand-painted in acrylic and sealed with gloss spray lacquer.
Great pocket fidget for the nervously inclined or perhaps a paper-weight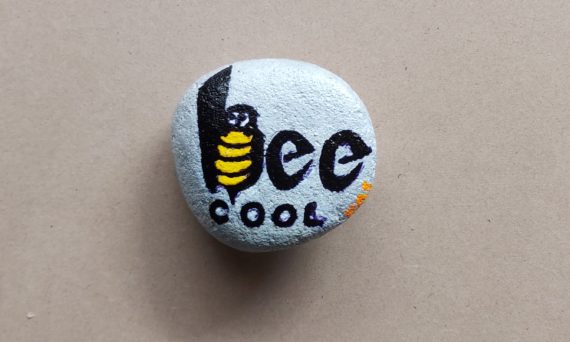 'Too Cool'
5.5cms x 5.5 cms
Hand-painted in acrylics, hand-sourced rock from a local beach
 

Silly Stones, Comfort Stones, Pocket Fidgets, Kids Gift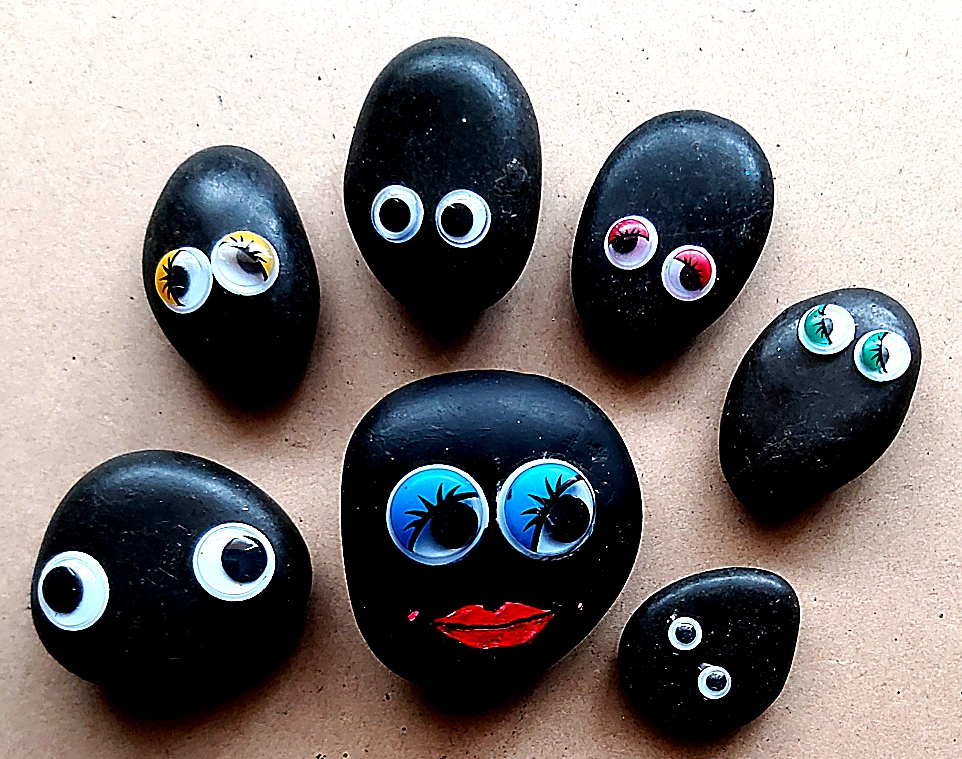 ' Glamour Puss & Family,'
(

Wide Eye, Droopy, Startled, Weary, Distracted, and Babe.)
 

Commercial black  beach pebbles with glued-on acrylic eyes
Silly Stones, Comfort Stones, Pocket Fidgets, Kids Gift